Owner Resources
Info You Need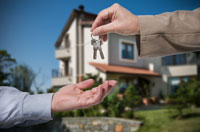 At Home Rentals of Manatee, we treat your home as our own. We offer a wide range of property management services to fit your needs as a landlord and home owner, and tailor our services to insure that you have the highest level of service for your home.
All forms can be opened with the free Adobe Acrobat program. All forms will open in a new window; you can print the form, and close the window when you're done. Thank you.
Resources & Tools
*Sample forms are for informational purposes only. Terms are subject to change.
Have a Question?
Frequently Asked Questions
How often and how are property inspections conducted?
We are licensed REALTORS® and are not licensed inspectors. Therefore unable to perform "inspections", we will do an annual property condition review. During this review we usually check the interior of the property and walk the exterior. We look for possible maintenance issues, tenant's compliance with lease terms and obvious deficiencies. These reviews may be done at any time during the year but must be completed prior to our signing any annual lease renewal. You may request additional periodic condition reviews be done, for additional fees, upon written request. To protect the tenant's right of "quiet enjoyment" we will not contract to do more than quarterly condition reports. We also do 2 "drive by" reviews of your property. If certain conditions are observed during a drive by review, an interior follow-up may be scheduled.
View All
Areas We Serve
What Our Clients Are Saying About Us
Reputation Reviews