Owner Resources
Info You Need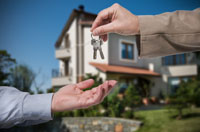 At Home Rentals of Manatee, we treat your home as our own. We offer a wide range of property management services to fit your needs as a landlord and home owner, and tailor our services to insure that you have the highest level of service for your home.
All forms can be opened with the free Adobe Acrobat program. All forms will open in a new window; you can print the form, and close the window when you're done. Thank you.
Resources & Tools
*Sample forms are for informational purposes only. Terms are subject to change.
Have a Question?
Frequently Asked Questions
How are rental collections handled?
Rents are due on the first of the month. We post 3 day demand notices after the 6th of the month and no later than the 11th of the month. Florida law requires that we not include Saturday, Sunday or holidays in our calculations. In the rare event that rents remain unpaid past the 15th to 20th of the month we will contact you for authorization to proceed to file an eviction. We then contract with our attorney to file the eviction. WE have found this to be the most efficient and cost effective way to get possession of your property.
We are not a collection agency. We do not file law suits nor hire attorneys for collection purposes. We will supply the owner with our data in the event they wish to pursue the matter in court.
View All
Areas We Serve
What Our Clients Are Saying About Us
Reputation Reviews